Insights
Saving money is a great goal for any business. I always thought growing your business would be more important.
Guess what? Make sure it doesn't spend unnecessary funds is way more important!
To be in the light of the upcoming holidays, you don't really have to be a Scrooge.
But, you're sure as hell not going to grow your business wild if you keep wasting valuable resources (money = profits).
You have to work on the productivity levels, on your managerial skills, and much more.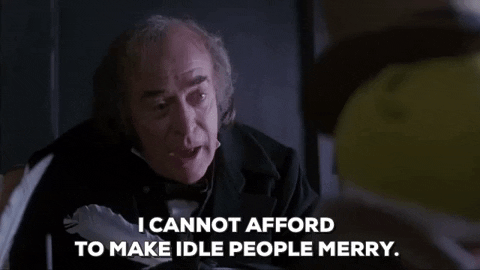 To further explain (and in greater detail), here are some tips to help you start cutting back on your costs today:
1. Evaluate Your Company's Expenses
One of the best ways to optimize your business is by analyzing your expenses. Seeing where your money is going can help you identify areas where your business could be more efficient, saving you time and money.
According to the CEO of SimpleBusiness, Beth Schoenfeldt, your business can become far more focused and efficient simply by choosing the right vendors. Any steps that you can take to make your company run more smoothly can reduce your expenses, helping you to save money in the process.
Evaluating where your money is going can help you make sure that you are spending it as wisely as possible. For every expense, evaluate whether or not it is helping to boost your business. If not, see if that money could be redirected elsewhere to get a better return on your investment. According to Moneyexpert.com you should compare and cut costs where you can, as it can save you notable amounts.
2. Make Your Employees Feel Like Owners
Too often, employees feel like they are dispensable or could easily be replaced. This can keep them from working as hard as they can for your company.
If you can find a way to give them a sense of ownership in your business, however, they will be far more likely to put your company's best interests first.
Of course, before you can do that, you need to make sure that you have trustworthy employees. You may need to make personnel changes if there is anyone that you don't feel is capable of focusing on the growth of your business.
3. Partner With The Right Companies And Vendors
When your company is just getting started or is experiencing a period of growth, it is important to find partners who can help you get wherever it is you are going. Collaborating with companies who offer products or services that complement your own is a great way to expand your reach and to find new opportunities.
For instance the company that supplies your exhibition panels may invite you to a printing company trade show where you can pitch to similar vendors. You may be invited to business events that would otherwise have been off-limits. Alternatively, you may receive discounted services.
Another great partner for your business is Boostlikes, a company that helps you grow your audience without lifting a finger.
There are countless other ways that partnering with other businesses can benefit your business. Just make sure to evaluate your business relationships periodically to make sure that they are still serving your company.
4. Set An Example For Your Employees
Employees often model their behavior after the behavior of the people higher up than them in the company. Because of that, executives should conduct themselves in a manner that shows employees that they care about the business and that they aren't wasteful.
For instance, if a company's CEO takes luxurious business trips that cost a fortune, it can give employees the wrong impression, making them think that money doesn't matter to your business. On the other hand, if you spend money frugally, it shows your employees that you understand the value of money.
They often will model their behavior after yours, working harder to help the business make more money without being wasteful in the process.
5. Use Data To Your Advantage
Today, it is easier than ever to collect an incredible amount of data about nearly every aspect of your business. Begin tracking your income and expenses, carefully keeping data about any transactions that you make.
You can use the data that you gather to help guide your decision-making process. By carefully evaluating what is actually happening with your company, you can spot areas for improvement. This can help you grow more quickly while at the same time keeping your operation as lean and efficient as possible.