Entrepreneurship
Wondering how to start a business? Are you going to form an LLC or have you chosen business incorporation? Running a small business is VERY VERY challenging. But I must say it's very well worth it. I am currently in my early 40s, and I am already planning for my retirement. Had I been in my earlier job, it would have never been possible.
I strongly believe in entrepreneurship and everyone should at least experience it once in his/her life. To help upcoming entrepreneurs I thought it would be helpful to have a checklist that could help them navigate on how to start a business.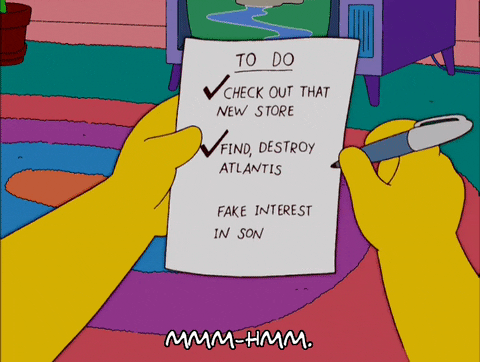 Things will never be busier than when you are starting a business. During these critical, early weeks and months you will make decisions and take actions that affect your business for years to come. Each step you take must be carefully considered, especially in the areas of your business where you are not an expert. Let's face it, you cannot be the pro in marketing, banking, accounting, legal, customer service, collections, financing, insurance, etc. Get the picture? The list never seems to end! You can be an expert where you have extensive experience, but you should find talented, experienced, partners and employees to help you with the rest.
This checklist on how to start a business is designed to give you a broad view of just some of the items you need to consider. It is not all-inclusive. Make changes. Consult with experts in each area. Remember, you are building your future right now.
Do Research! This is often overlooked, but maybe the most important item on the list.

What will you sell/do

Is it legal/does it require special licensing

Who will be your customers

How will you make a profit

How much can you sell your product or service for

How long will you need to work before you make a profit

Will you benefit from a business website

Write a complete

business plan

Write a marketing plan

Select the professionals you will work with. Each of these should have his or her own list of items you must complete.

Write a budget…at least one year.

Search a

name for your business

and verify that you can legally use it

Decide on a legal structure for your business

Choose the location you will operate from

Check local laws for zoning and business licensing

File the appropriate incorporation paperwork. Remember to include the necessary State and Federal forms, as well as the forms required by the IRS. Local jurisdictions will likely also require licensing or permits

Open the business bank account

Set up your method of record keeping

Develop a day-to-day management plan

Reserve the appropriate

URL for your business

Design your website, get email accounts, web hosting, etc

Interview and hire employees

Have business phones installed

Have business cards and stationary prepared

What equipment or supplies will you need/Order inventory

Will you accept credit cards? Select a Credit Card Processing company

Have sales brochures, fliers, etc prepared
The above points can set a broad framework to plan your business.